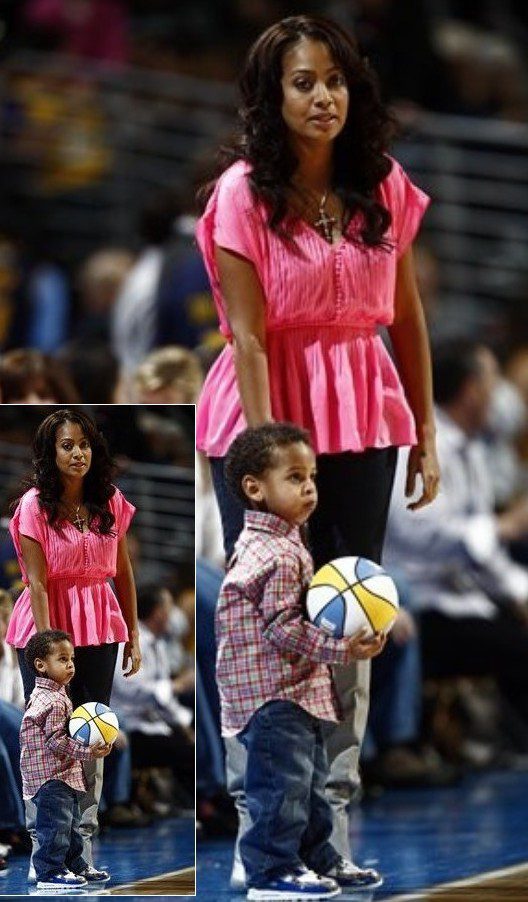 Here is a cute candid of Kiyan Anthony, son of LaLa Vazquez and Denver Nuggets forward Carmelo Anthony, at his Daddy's game on Febraury 27th, 2009. Looks like Kiyan, wants to play ball like his daddy! Kiyan will be two on  March 7th!
AP Photo/David Zalubowski
Don't Miss Out! Allow Notification Click Here..