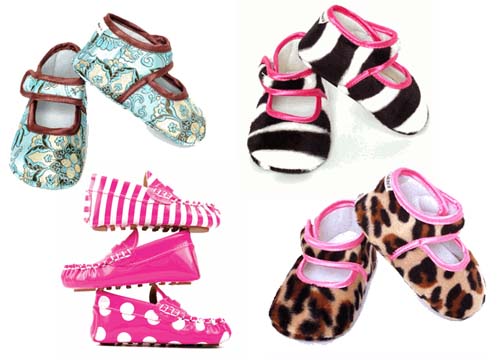 Every once in awhile, a mother or father yearns for his/her child to stand out above the crowd. With these funky and trendy shoes, your little patootie is sure to stand out!
What:Cutie and Patootie Shoes
Where To Buy: CutieandPatootie.com
Description: Trendy baby booties to add a touch of style to your baby's feet. Booties fit babies with shoe sizes 6-12.
Celebs who would Love It: Melanie Brown
Product Highlight(s): Trendy,Unique, Affordable
Price:$12-$37