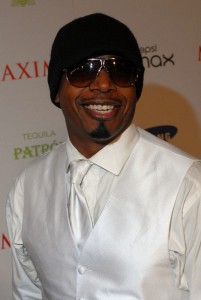 MC Hammer a.k.a Stanley Burrell and his family are coming to a television near you. The rapper, his wife, and their five children are set to premiere in a new reality series titled "Hammertime". The 11-episode series will debut on A&E sometime this year. Executive producer J.D. Roth has this to say about the show:
"Here's a dad with five kids, married to the same woman for more than 23 years, living in the same place where he grew up and going to church every Sunday," Roth said. "He's had his ups and downs, and it's what makes him such a character you root for."
Shooting on the series starts this week.