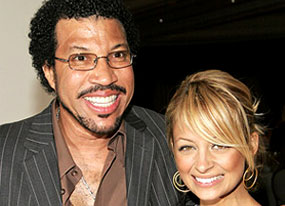 Looks like legendary singer Lionel Richie is going to be a grandfather for the second time! His daughter, Nicole Richie, is pregnant with baby #2. Nicole's fiance, Joel Madden, made the baby announcement on his website. Joel says,
What's better than winning an Oscar? I am so happy to tell everyone that Harlow is going to be a big sister! God has truly blessed my family. Hope your all feeling as good as i am right now………
Nicole and Joel already have a 13-month old daughter named Harlow Winter Kate Madden.