"Life is so different, right?" says Laila about being a mom. "It's a good thing. …We have to cherish these moments while they let us kiss them as much as we want right now."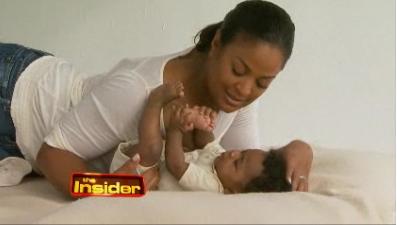 Boxer Laila Ali and her little boy Curtis Jr. are featured in a new video, courtesy of the Insider. The mom and son team, along with dad Curtis, are on a photo shoot for the spring/summer issue of Mom & Baby magazine.
Video Highlights:
-Laila talks about her most precious moments with CJ
-See adorable moments with CJ
-See Candids with Cj and his dad and so much more!