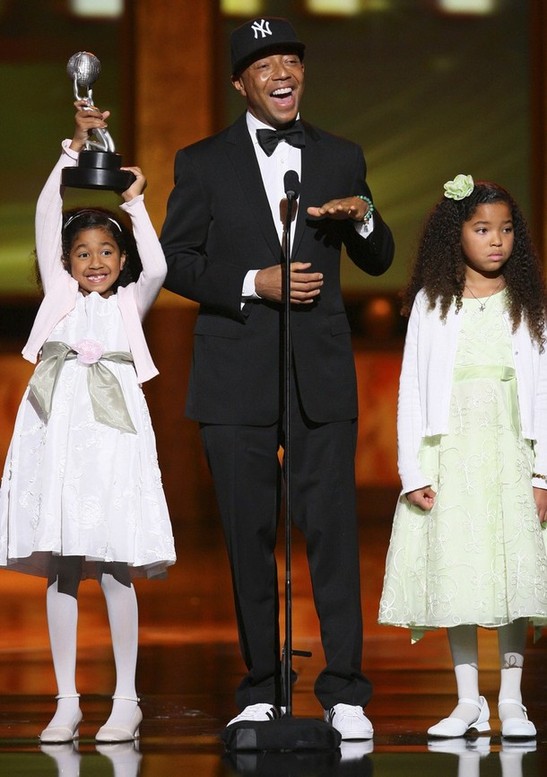 Hip Hop mogul Russell Simmons and daughters Ming,9, and Aoki,6, took the stage to accept the Vanguard Award during the 40th NAACP Image Awards held on February 12, 2009 in Los Angeles, California. Looks like Aoki has her mom Kimora Lee Simmons' spunk.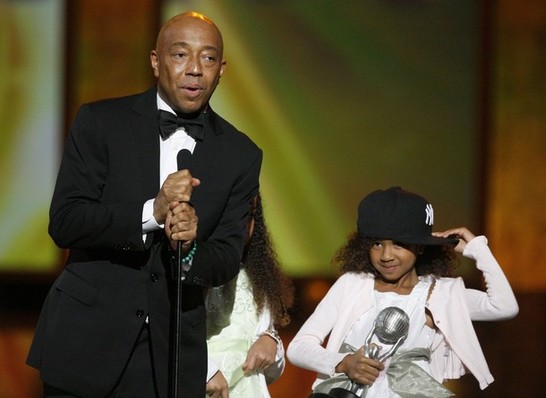 While on stage, Aoki managed to steal her dad's hat.
See tons more pictures of the Simmons sisters as they steal the show…Also look out for pictures of Aoki and Ming with singers Beyonce and Jennifer Hudson.