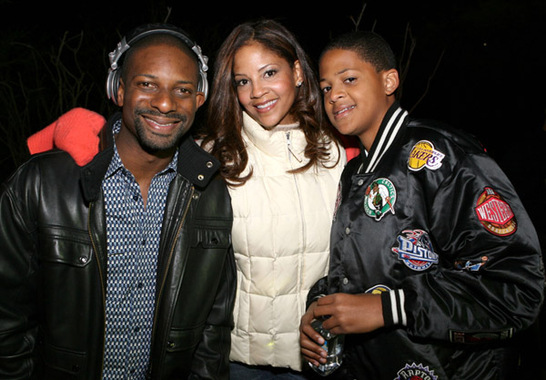 [Dj Irie,Tracy Mourning, and son Trey]
Retired NBA Miami Heat's player Alonzo Mourning, his wife Tracy Mourning and their son Trey,12, were in attendance for the Tracy & Alonzo Mourning + Garnier NBA All-Star Weekend Welcome Party yesterday.
In all,Alonzo and Tracey have two children: son Alonzo III ("Trey") and daughter Myka Sydney Mourning.In their spare time, Alonzo and Tracey spearhead "Zo's Fund for Life," a non-profit foundation which seeks to raise awareness about kidney disease Focal Glomerulosclerosis (FSGS),an ailment which Alonzo was diagnosed with in 2000.
See more pictures of the family and see Alonzo and his wife get it on..on the dance floor!