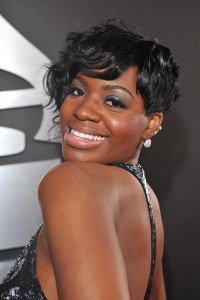 Singer Fantasia Barrino wants to be a role model for her daughter.  According to E! Online, the American Idol star has declared that she is going back to school to get her high school diploma.
"I've been talking about it for so long," Fantasia said. "I have a lot of young people who look up to me, like my 15-year-old brother and 7-year-old daughter. It's something that I really need to do and that I want to do."
It has certainly not been an easy road for the songstress.  Nearly a decade ago, Fantasia dropped out of Andrews High School in High Point, North Carolina, after being physically assaulted by one of her classmates. Feeling vulnerable and embarrassed, Fantasia never returned. Two years later, she became pregnant with her daughter Zion Quari Barrino.
 These days, life is a tad happier for Zion's mom. After having performed on Broadway in "The Color Purple," released two hit albums, played herself in a Lifetime movie, Fantasia can now smile with confidence. Now that she is going back to school to set an example for  Zion, Fantasia can smile even wider.