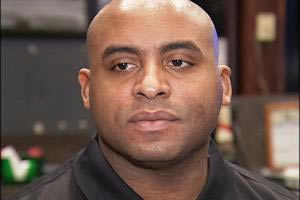 An Atlanta judge has ordered the arrest of former NBA player Jason Caffey. Jason who used to play for the Milwaukee Bucks, Golden State Warriors, and the Chicago Bulls, is accused of failing to pay more than $200,000 in child support and legal fees to Lorunda Brown and her lawyer. Lorunda has a six year-old son with Caffey; she is one of eight women and her child is one of ten children fathered by Caffey.

 In response to the arrest warrant, Lorunda's lawyer Randy Kessler says, "We've been trying to get his attention and [the arrest warrant] should do it."
Since retiring from the NBA, Caffey has being trying to get his child support payments reduced but in October of last year, a judge in Alabama rejected a bankruptcy case filed by Caffey, clearing the way for him to be sued for child support.