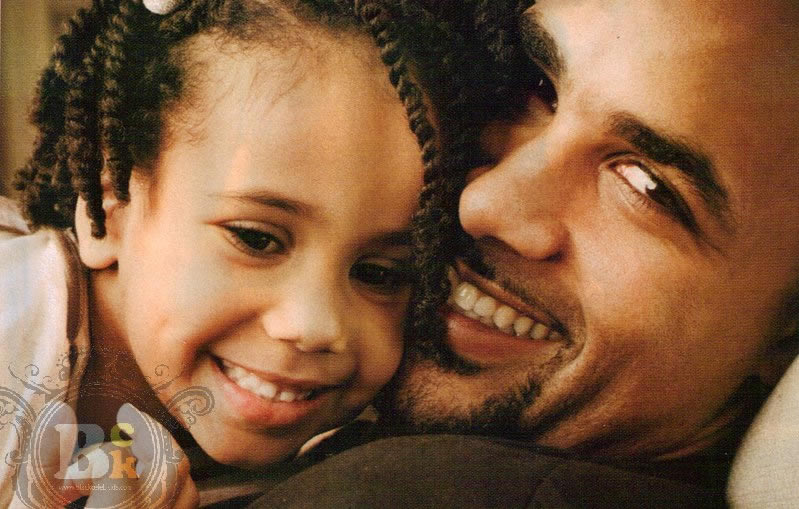 Three-year-old Sophie is the daughter of actor Boris Kodjoe and actress Nicole Ari Parker. Sophie was diagnosed with a serious form of Spina Bifida when she was born in March of 2005. Mom Nicole says that she has blamed herself for Sophie's condition.
"I've racked my brain, been to therapy, cried my eyes out with guilt," she admits. But doctors assured her there was nothing she could have done. Boris agrees: "It was random."
"We have gone through so many different emotional levels with Sophie," says Boris, 35. "We had the fear of her dying to paralysis. All kinds of different monsters attacked us."
Back in 2005, doctors told Nicole and Boris that Sophie would need surgery to detach her spinal cord from a mass called Lipoma.  After a successful surgery in 2005, Sophie is now able to live a relatively normal life. Today Sophie lives a happy life in her Atlanta home of Georgia. She still has a few complications from the Spina Bifida. One such complication is a severe urinary tract infection, a known complication which occurs in people with Spina Bifida. Sophie requires that a tube(self-catherization) be used to "get the pee-pee out".
"We believe in the body healing itself," says Boris. "We picked the option that gave her bladder that chance."catheterizing Sophie every three hours, although she resisted at first, now "she sings, "Take the pee-pee out,"' says Kodjoe. "She took charge."
Boris and Nicole have also tried alternative therapies for Sophie, including acupressure massage, laser acupuncture and probiotic supplements to encourage a healthy digestive tract.
Nicole and Boris, who married in May 2005, also have a son Nicolas(born in October 2006). The Kodjoes  have started the Sophie's Voice Foundation www.sophiesvoicefoundation.com in honor of their daughter.
…………..WHAT IS SPINA BIFIDA?
Spina Bifida is a developmental birth defect involving the neural tube: incomplete closure of the embryonic neural tube results in an incompletely formed spinal cord. In addition, the vertebrae overlying the open portion of the spinal cord do not fully form and remain unfused and open. This allows the abnormal portion of the spinal cord to stick out through the opening in the bones.
…………..WHAT IS CATHERIZATION?
In urinary catheterization, a plastic tube known as a urinary catheter (such as a Foley catheter) is inserted into a patient's bladder via their urethra. A balloon located at the end of the catheter is usually inflated with sterile water to prevent the catheter from slipping out once it has reached the bladder
Story and Pictures Courtesy of People Magazine, January 19th, 2009 issue. Pick up the issue to read more about Sophie!