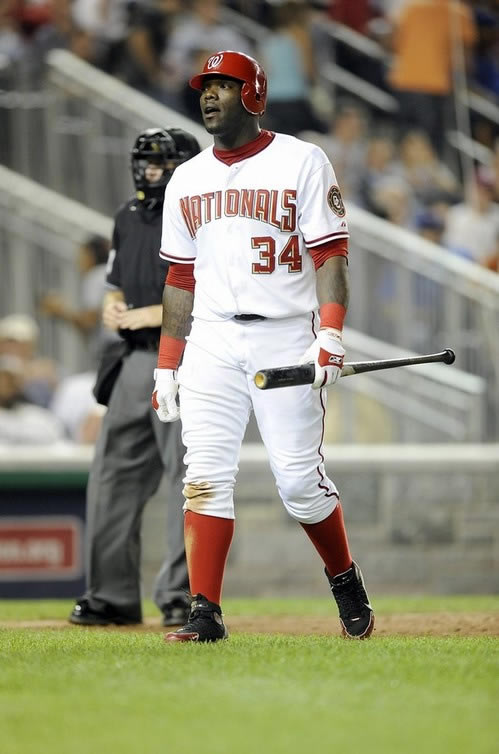 Elijah Dukes, former Tampa Bay Rays outfielder, must Pay $40,643.18 in child support and alimony or face spending 90 days in a Hillsborough County jail. According to a court order signed Wednesday by Hillsborough Circuit Judge Mark R. Wolfe, the Major League Baseball player has till January 23rd to pay his ex- wife, NiShea Dukes, child support and alimony he has owed her since October of last year.
"We're pleased with the order," said Rick Escobar, NiShea Dukes' Tampa-based attorney. "It doesn't matter whether he's a football player, barber or mechanic, his status as a sports celebrity doesn't entitle him to an exception."
NiShea and Elijah Dukes have three children in all. Two of Nishea and Elijah's children are the subject of the court order. Rick Escobar is working on getting child support for the third child.
Elijah Dukes, 24, now plays for the Washington Nationals.
Republished story; Original story courtsy of TBO; Picture Sources:Greg Fiume/www.sptimes.com