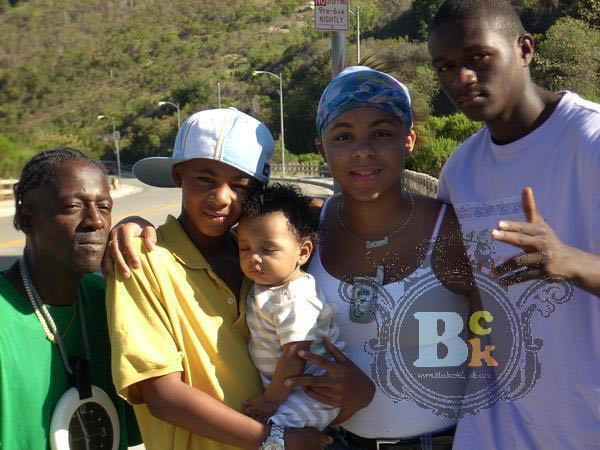 Flavor Flav, ______________,Karma,__________,William Jr.
William Drayton Jr. a.k.a Flavor Flav has a lot of kids.  In all,  Flavor Flav Flav has seven children(sometimes rumored to have eight). Their names are Shaniq, Karen, Designa, Kwan, William, Kayla, and Karma. He also has two grandchildren, Brianna and Matthew. Both grandchildren belong to his daughter Shaniq.wiki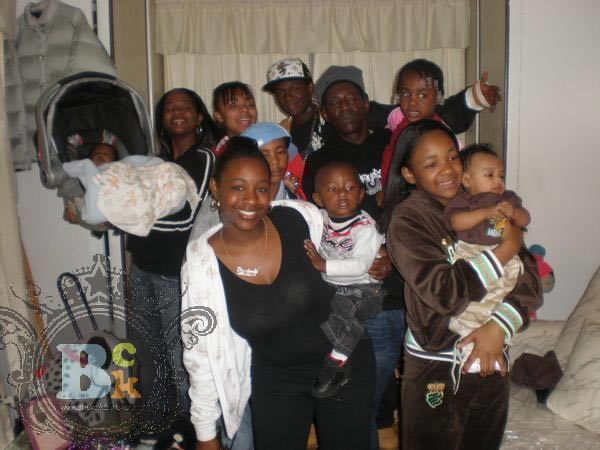 BCK says: BCK has no idea who is who in the second picture. Can you spot out Flav's kids? Name those kids!
Thanks Yanni!