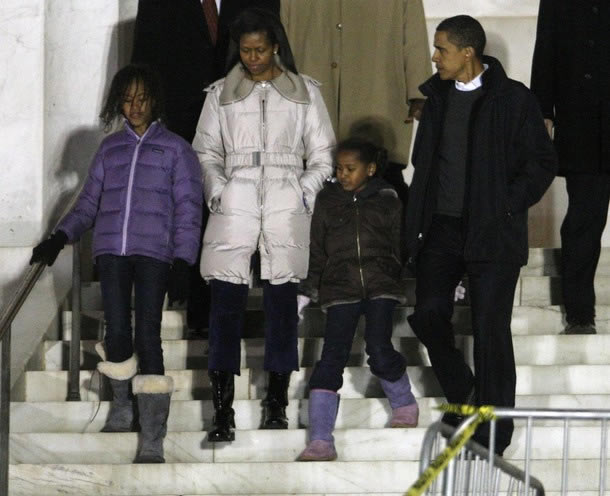 U.S. President-elect Barack Obama, his wife Michelle (2nd L) and their daughters Sasha (2nd R) and Malia walked down the steps of the Lincoln Memorial in Washington on January 10, 2009.
Meanwhile, Barack Obama's mother-in-Law, Marian Robinson, 71, will be moving to the White House to help settle her granddaughters, Malia and Sasha, in their new home.
"She will determine in the coming months whether or not she wants to stay in D.C. permanently," said transition spokeswoman Katie McCormick Lelyveld.
In November of last year, Marion told People magazine that she is not sure she would want to live in the White House because it reminds her of a museum.
The White House reminds me of a museum. How do you sleep in a museum?
Source, Picture:REUTERS/Jim Young