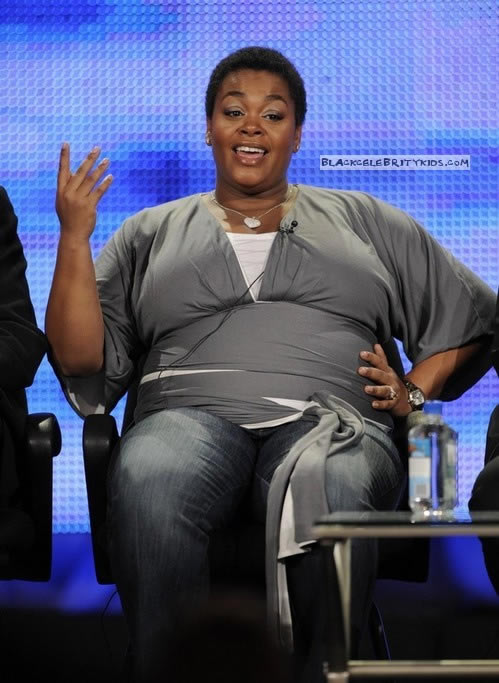 Here is a picture of a pregnant Jill Scott as she answered questions during an HBO panel for "The No. 1 Ladies' Detective Agency", at the Television Critics Association winter press tour in Los Angeles on January 9, 2009. While promoting her new HBO series, Jill announced that she spent her first trimester in Botswana where the series was filmed.
The first trimester I spent in Botswana," said the star, who is due April 25. "That was one of the biggest challenges of my life. First trimester! You're sick every morning. It was seven hours time difference, the heat, the bugs, the 14 hour days.
Jill Scott is engaged to drummer Lil' John Roberts.
Click Here to read more about Jill Scott's pregnancy announcement.
Photo:Phil McCarten
Don't Miss Out! Allow Notification Click Here..