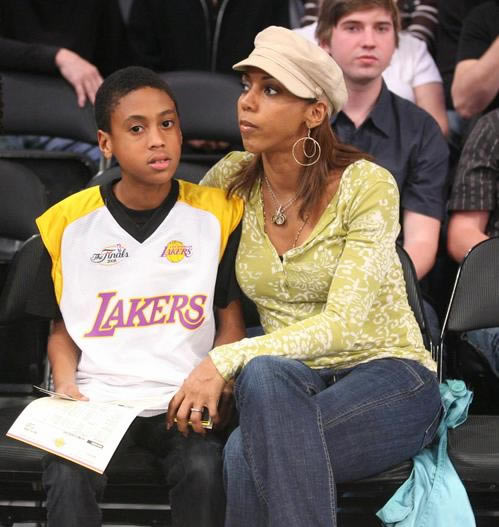 Holly Robinson Peete and her son Rodney,11, attended the LA Lakers game over the weekend. Rodney is Holly's twin son who has autism. For years, Holly has believed that there is a connection between autism and vaccines.
People walk up to me on the street and say, 'Holly I'm scared to death to vaccinate my kid. But I'm scared to death not to.' I understand this fear."
One day, Holly hopes to build the "HollyRod Miracle House", where children with autism can go for affordable treatments and alternative therapies for their autism. In the mean time, Holly wants us all to look out for a new family-oriented talk show she's planning, which she says is a "Regis & Kelly meets Run's House" show. In all, Holly and husband Rodney Peete have twins Rodney and Ryan,11, Roman,3, and Robinson,6.
…………..WHAT IS AUTISM?………….
Autism is a brain development disorder characterized by impaired social interaction and communication, and by restricted and repetitive behavior. These signs all begin before a child is three years old.Wikipedia