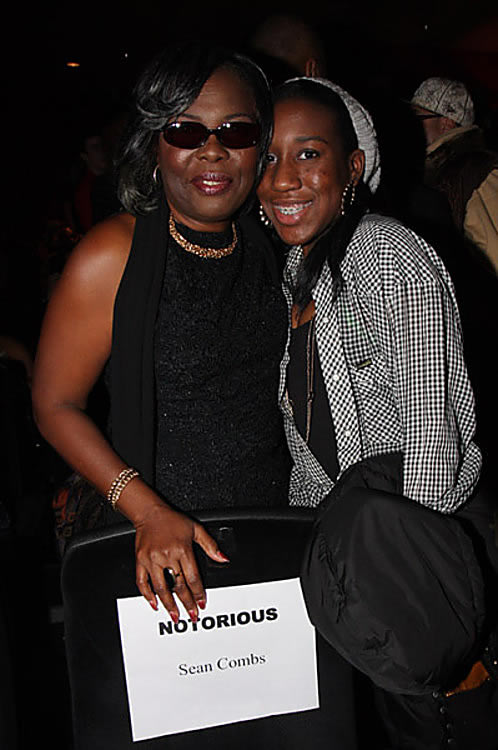 The late Notorious B.I.G's kids, T'yana and Cj, were both at the Notorious movie premiere on January 7th. T'yanna,15, and Cj,12, have both expressed to the media how much they miss their dad:
I just miss him. I can't pick just one thing. I was so young when he passed away. One of my favorite songs [of his] is "Warning". I love that song.~Ty'anna on missing her dad(HHNLive,2007)
Wendy, my acting coach, said that I should think about if he was alive, how I miss him, and, yeah, I just got really into it.~CJ on doing crying scenes in the Notorious movie(Interview, 2008)
Christopher Wallace Jr. a.k.a Biggie jr, stars in the film about his father titled "Notorious". 12-year-old Christopher was just four months when his father was fatally shot in 1997 and T'yanna was just three years old.
Wireimage/GettyImages