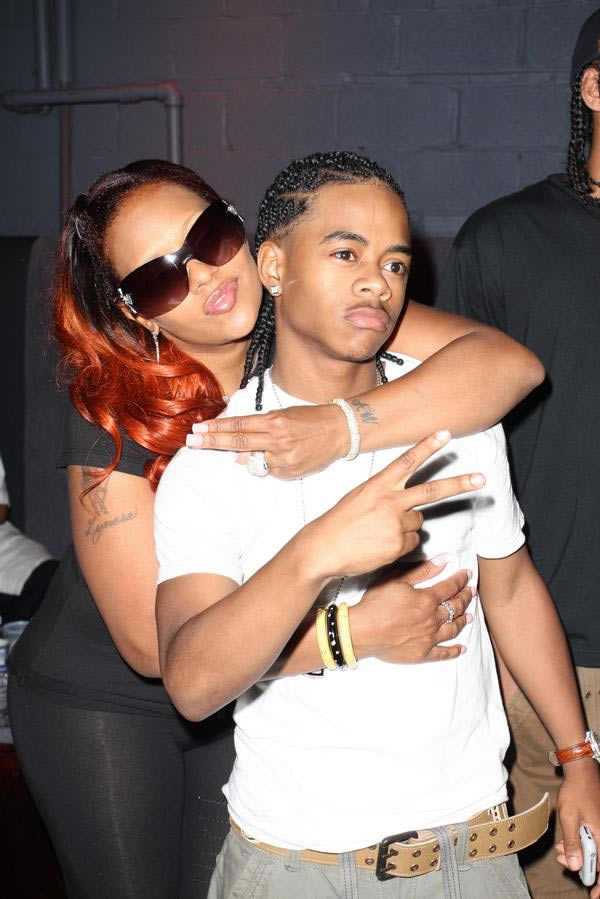 [Queen Pen an son Nefu]
"If my life is taken away or I can't provide for my children, who's going to take care of them?" said Pen
Rapper Queen Pen a.k.a. Lynise Walters is fighting back against domestic violence. On January 16th, the NY native will take a stand for battered women.
The press conference will be lead by Queen Pen, NY Senator Eric Adams, and Persia (Vh1's White Rapper Show), at the Denim Lounge (1223 Bedford Ave) in Brooklyn at 4pm.Recently, Pen has decided to focus on developing at risk teens and speaking in juvenile prisons, group homes, inner city schools, and facilities for young mothers. She is also an accomplished author with two books, Situations and Blossom selling over 70,000 copies collectively with a third book on the way. In 2008 she united with The Coalition of Family Justice to open Silent Cries, an organization to help battered women and children overcome domestic violence. A strong back-bone and courage has guided her back to music recording a new album coming in 2009 with some production by heavy industry heavy weight Teddy Riley, as well as a new song out called "Jungle Fever" featuring Rah Dolla. Queen Pen also manages her son Nefu Da Don and Reggae artist Suave Luciano. In a press release issued by the NYS DCJS, 55% of female homicides are directly linked to a domestic incident, a story Lynise Walters aka Queen Pen knows all too well. After being hospitalized in January and beat unconscious, merely being a survivor of domestic abuse is not enough for Queen Pen. Several run-ins with an ex-boyfriend proved to Walters that she couldn't handle the abuse on her own and contacted police in June 2008. "It took 31 minutes for police to respond to a 911 call," Walters said after she spotted her attacker outside of her home days after a brawl between the two. "If my life is taken away or I can't provide for my children, who's going to take care of them?" said Pen, whose fundraising and mentoring work with victims was commended by Gov. David Paterson. Queen Pen declares to "Make a change with domestic violence victims and the legislation" through her organization Silent Cries.
Queen Pen has five children in all.
For more information and media credentials for the press conference visit mnsmediagroup.com or contact Ernest Jackson at [email protected]
Picture Source:Blackcelebkids.com