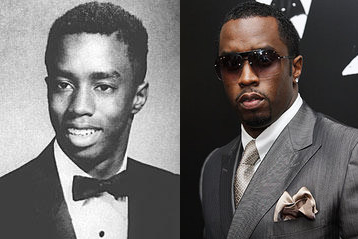 Born: Sean John Combs
Professional Name: Diddy
Date of Birth: November 4, 1969
Claim to Fame: Diddy is best known for establishing Bad Boy Records and taking in hip-hop artist The Notorious B.I.G. under his wings.
Kid(s): Six Children: Justin, Christian, twins D'Lila and Jesse, Chance, and adopted son Quincy Brown
Spouse: N/A
Interesting Tidbit: He uses the nickname "P. Diddy" instead of "Diddy" in New Zealand and the United Kingdom because of a legal battle with another artist, Richard "Diddy" Dearlove.
Sean "Diddy" combs was born in Harlem, New York, to Janice and Melvin Combs. Sean started his career as an intern for the now-defunct Uptown Records, but he later established Bad Boy records. Today Sean is a mogul in his own right. He is a producer, rapper, actor, men's fashion designer, and entrepreneur.